Code Maze is looking for C#/.NET technical content writers!
Code Maze is a well-established software development blog and the place where we share our knowledge about C# and .NET development. We are trying to give back to the .NET community and help people learn best practices and the newest technologies.
By joining our team, you can get a broad exposure of about 1 million (and growing) users monthly.
Here's what our readers say about us:
Extraordinary .NET and C# source of code and knowledge
I love your vision and perception of simplicity and pragmatism. Code Maze is excellent place for getting the latest best practices related with the web development world. I found the content very useful and valuable and I personally love the approach of writing series of complementary articles regarding specific topics and challenges. Explanations followed by hands on activities and code descriptions are the best way to learn and apply the knowledge and skills in further or undergoing projects. I feel this blog as one of the top valuable places for learning about the .NET Framework and Microsoft technologies stack in general. Just keep the ball rolling, you rock guys! Sharing is caring, so sharing the knowledge and expertise are the key aspects for continuous growing community and successful creation of web applications that will make our lives easier and more efficient.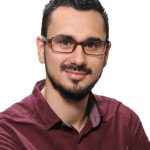 Miodrag Cekikj
If you are interested in C# and .NET this is the best website
I wanted to apply for a job as a .NET developer but I was really a complete noob. After reading all their articles and practicing with their examples I could learn enough to have a successful job interview. I recommend this site 100%.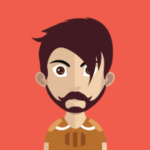 Carlos Merchán Carmona
Intermediate to professionalism
This is the best site I have ever found to move from intermediate to professional level. Everything is simple, explained briefly with more than one example. There are even free e-books available. I disabled my ad-blocker for this site to support their revenue.
Thank you for this wonderful work.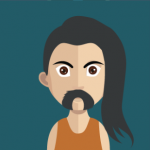 Suleman Mehmood Khan
Hidden Gem in the .NET world
Code Maze has been an instrumental source of knowledge ever since I've first discovered it half a year ago. Their Best Practices and Design Pattern sections have drastically increased the maintainability of my projects and have changed the way I solve problems.
I would recommend this site to anybody looking to join the .NET world or expand their horizons!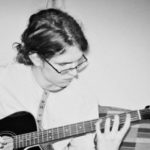 Danilo Novaković
Excellent and up to date blog!
I would recommend Code Maze as a must have resource to anyone who is an entry-level .NET developer.
There are also quite a few articles that are suitable even for senior programmers.
All in all an excellent blog with frequent updates covering the latest technologies in the .NET and JS world!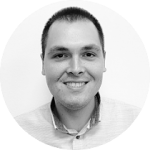 Goran Todorovic
Encouragement
Your write-ups give me encouragement to keep studying and not get intimidated by new technology.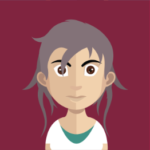 LEEROY DSOUZA
Tek Systems
Code Maze is the Best!
I randomly came across Code Maze one evening when researching a .NET topic and I am so happy I did. I love reading their articles and find them really easy to follow and understand. Plus, unlike other blogs out there, if you leave a comment asking a question then you pretty much always get an answer. In my personal development space, Code Maze has helped me with my journey in understanding Blazor (which is my new love), giving me the confidence to get on and build apps.
Thanks, Code Maze 👍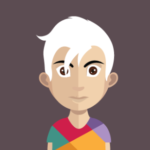 Gareth Doherty
THANKS A LOT!!!
Hey amigos!!
I'd like to thank for you incredible way to teach and explain the topics, in my case it was HUGE helpful for complete a test for a position that I'm currently in process.
thank you! thank you and thank you!!!
I'll let you know if this company hires me….
Best for all of you!!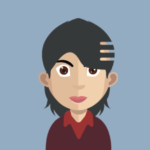 Diego Betancur
Great series!
I just wanted to drop you a quick note to say thank you so much for this series!!!
For a rookie struggling to sort out .NET MVC Core (coming from ColdFusion) this has got to be one of the best tutorials I have lucked on finding.
Thank you for doing this.
Ron.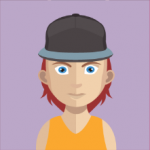 Ron
EF Core Feedback
Hi, I really liked this tutorial and learned a lot. I am going to implement .NET Core Razor Pages, using the knowledge from the above tutorial! 🙂
I also liked very much the Angular Material tutorial, as I downloaded the pdf book, and it works!
I really appreciate your effort!
Zoltan, Romania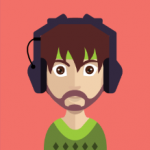 Zoltan Halasz
Best platform for ASP.NET (Core) Full-Stack developer
Really I haven't ever seen this type of programming blog elsewhere. This is the place I go when I'm looking for best practice coding ideas, refresher training on .NET Core, API trying to resolve a coding problem, or just reading really good articles. There is a lot of bad code on the internet but Code Maze is the place to go if you want real-world examples and the best coding content.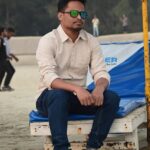 Rasel Kabir
The articles are really nice and helpful
I went through 'DotNet Core web API', 'Angular' and 'Angular Material' and I would like to thank the authors for writing these series with great details and all the steps. These are among the best articles I have ever read and that to without paying a single penny. 🙂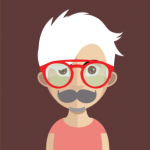 Manzoor Ahmed
Dell
Code Maze is a true discovery
Code Maze is a true discovery for Full Stack .NET Engineers to whom I belong.
I had the good fortune to work with some of your bloggers in the early days of my professional career.
All The Best,
Stanoje Ivanović,
Full-Stack Software Engineer

Stanoje Ivanović
Great resource for .NET developers
Code Maze is a great resource for .NET developers whether you are just starting out or an expert there is something for everyone. The site is well designed and the content is both up to date and relevant.
I like Code Maze so much that I'd love to be able to do a guest post sometime.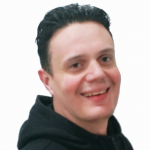 Darran Jones
DalSoft
Excellent… Web Series, Books and Videos
As an Architect and developer, I need a "go-to" source to confirm how or if or my team need is implementing a concept correctly. The book may headline for "noob to developer" in just a few weeks, which is out of my scope, I think it is a lifesaver for a Sr. guy/girl. Almost every concept that I have considered implementing has been explained in a style that saved me hours of Googling and reading jerk comments in SO!
There are a lot of how-to blogs on the web, there are a lot of good how-to blogs on the web, there are not that many great how-to blogs on the web, there are very few excellent how-to blogs on the web when you find them and learn from them, further your career or make money from them, I at least like to return the favor, by buying them a couple of cups of coffee, book or video. I purchased both the Blazor video series and the Web API book, both worth every penny I spent.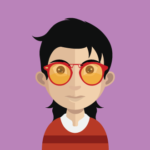 Jeffrey
There ain't no place like this place
So this is the place I go when I'm looking for coding ideas, refresher training on .NET Core, trying to resolve a coding problem, or just to read really good articles. There is a lot of coding trash on the internet but Code-Maze is the place to go if you want real world examples and the best coding content.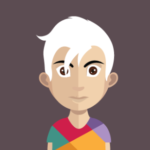 Roy W Bradley
Fusiion Software Technology, LLC
Appreciation for Code Maze Series for C#
I came across the Code Maze site just a few days ago and felt that I should have found it much earlier.
I have read your C# Series – Basic and Intermediate and was really impressed with Technical precision and simplicity.
I am in software development for the last 30 years, starting from assembly language to today's .NET, .NET Core , C# etc.
Please keep on writing and enrich our technical expertise.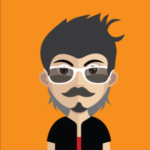 Dilip Nagle
Nagle Systems
ASP.NET Core Web API – Logging With NLog
Really nice explanation. Nowadays, I am getting more results from code-maze when I search for some articles on Google. Now, I became a fan of this website.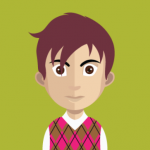 Ashok Kumar
Rosesoft Technologies
Great Entry Point for Beginners, and Great Knowledge Base for Professionals
Your articles on the latest programming technologies are mind-blowing. Your books are even better, I would recommend them to everyone.
I'm thankful for you contribution to .NET community.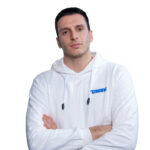 Nikola Golijanin
Loved your work
Thanks guys for being so helpful. I love your content and I visit so often to read new stuff.
Thanks 🙂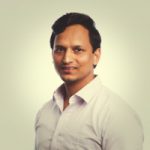 Deepak
Canadian Tire
You are at the right place!
Step-by-step and easy to read articles make Code Maze one of the best blogs for people who want to learn web development in Microsoft stack. Definitely worth checking out.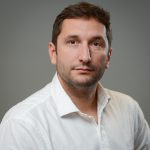 Zoran Hajnal
Fox in a Box
Senior .NET Full Stack Professional
I am learning many lessons from your articles and it is one of the great places to learn all things that are required for a full stack developer.
I really appreciate your efforts and please keep posting such wonderful best practices on Angular and .NET (Core) API.
Thank you!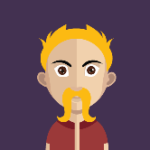 Krishna Kota
Great Place to Learn
Hi guys, you have been very helpful in teaching a lot about .NET Core, EF Core, and Blazor. I've learned a lot from you and I'm planning of implementing a lot from the way you guys create API applications like Onion Architecture.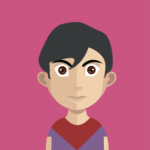 Luis Campuzano
Excellent content!
I just wanted to say that the content of Code Maze is excellent and very informative! I just read through the repository pattern post which taught me a better way to implement the pattern. Keep up the good work!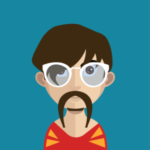 Hamzi Alsheikh
Awesome
I adore your site!
Everything is explained in such a nice way with screenshots and details. Thank you for all the effort you put in to share the knowledge!
Code Maze is definitely bookmarked and synced to all my work stations.
5 stars!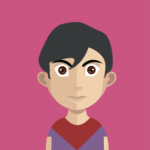 Tiaan Crause
Essential .NET Resources
Hello everyone,
After reading a lot of articles from this website, I bought the book ASP CORE API.
For everyone who wants to master this technology, it is a must-read. Best practices are explained simply and we can easily build an API after reading it.
Because of that, I also bought their video course about the new technology Blazor. I didn't start yet but I'm sure it is the same quality. And I will be able to make a front end for my API.
I'm currently very interested in craftmanship. That why I try to learn about DDD and TDD. If I have a request for Code Maze, it would be to write resources as the resources I talked about above about DDD and TDD in .NET.
Thank you very much.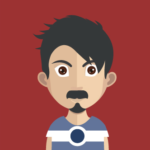 Thibaud ROBERT
Aneo
Fantastic
Very well explained.
Good stuff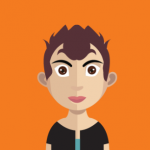 Alvaro Sehtman
Best Explaination
I am a full stack developer and new to .net core. I started referring to many forums and found code-maze.
The best thing that I found in it is the step-by-step process.
Excellent explanation with real-time execution. Reference to related topics is very smooth in understanding.
By far this is the best blog I found in my development career.
Thanks again for teaching with a lot of clarity.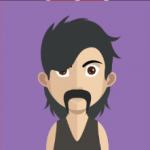 Mohammed Sajjad Ahmed
Dell Technologies
The most awesome code blog in C# world perhaps I dare say in programming
I've stumbled upon the blog just by accident as I wanted to find out how does GraphQL work in C# or better said ASP.NET Core. The blog carried me to other very interesting stuff that can really make you a better programmer. Stuff like solid principles, testing, generics are just the skills every successful senior wants to have. Also, I want to thank the team for establishing a series about ASP.NET Core MVC and Web API in combination with Entity Framework which was a blast, and even today if I have doubts I come back to code-maze and skip MSDN. Both Marinko and Vladimir are the wizards among C# developers they are probably the 2 guys you want to have in your team as they are the go-to persons for questions, cause they answer you and your reaction is not "wt*"? But its something more like jeez, now I get it. Thanks again to the code-maze team, cause you made me a better programmer.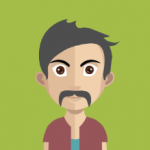 Igor Vuleta
Awesome and Very useful article
The article on .NET Core SignalR is very useful and practical. It is useful in case we need to send notifications from the server to the client. I am using this program as one of my requirements.
Thanks. Keep posting such useful articles.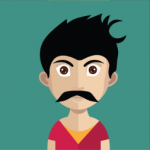 Deepak Bhati
Kindly start video tutorials
Your articles on the latest programming technologies are mind-blowing. It's a request to kindly make videos of the articles/topics (as well) that you publish on your site.
I am a fan of your site. Keep up the good work.
Thanks,
Rohan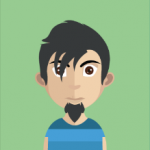 Rohan Shetty
Best C# resource
Code Maze is an essential tool for any professional C# developer. It has transformed how I develop MVC systems. I have produced several systems in the last 6 months all of which have been very successful. Thank you to the Code Maze team.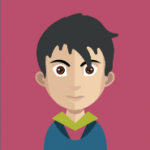 Luke Young
Kudos and Keep It Up
Found your web site like 3 months ago and visit it every week.
Must say the content is top-notch and useful cause you are giving real examples of functionalities not usually explained (IDataProtector, AntiForgery Token, etc..)
As a C# engineer, I found your website to be really good in terms of quality, understanding and don't know how but you usually release with the weekly newsletter 1 or 2 concepts that I must modify/create that week.
Keep the good work please (love design patterns, specially Fluent builder with recursive generics ).
Kudos to everyone in the team!!! Much respect and even more appreciated.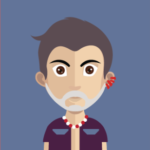 David Barranco
INNO-IT
World Class Content and Teaching
Code Maze,
Your content is the best professional training I've seen on the Internet. Your attention to detail, up to date content, easy to follow tutorial series, and E-Book content is world-class, setting the standard for all other publishers of content.
Thank you for all the work your teams do for the developer community.
Proud user and customer,
Karl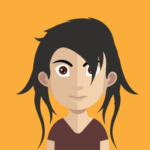 Karl Shifflett
Code Maze is an amazing site
I came across your site by accident. I clicked the "Start Here" link, and I feel like I am in heaven. All the tutorial series are exactly what I have been looking for in one central location. I have been collecting links over the years and creating bookmarks to save them. Well, I do not need to do that anymore with Code Maze.
Having said that, I am concerned that these series may NOT be available in the future and I cannot refer back to them. Is there a way for me to download the materials for safekeeping. I love all the series in Code Maze.
I am learning to be a full-stack developer; therefore, I want to focus on building an application from back-to-front (EF Core using Fluent API with the repository pattern –> Restful Web API –> Angular or React)
Thank you.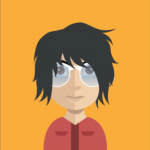 Alex Le
Source for golden information
At some point when searching about continuous integration and delivery tools it was hard to ignore Code Maze content. Only a few months after launching their blog the high- quality content was trending all over the Google search. And that's have been Code Maze credo since the beginning – only quality content and highly valuable tutorials from developers to developers. I am extremely happy to see how Code Maze team and blog have expanded and still holding their standards high. Definitely, a hard to miss source to learn and develop your development skills.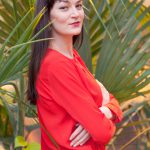 Marie Jaksman
Nevercode
Perfect Stop
Your explanation and coding structure with definition are very effective. Main thing is your presentation. Best of luck.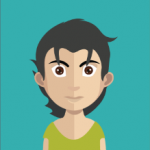 Nikhil
Why Work With Code Maze?
Do you want to:
Work whenever you like and get paid? ✔️
Improve .NET/C# programming skills in your spare time? ✔️
Improve your writing skills? ✔️
Have a mentor/editor that cares about you and helps you out? ✔️
Share your knowledge with the community? ✔️
Extend your portfolio (employers love it)? ✔️
Research and write about topics you like? ✔️
If you've said yes to at least two of these, you should consider this position.
Frequently Asked Questions
QUESTION: There is a plethora of "aggregator" websites out there I can write for, right? Why choose Code Maze?
ANSWER: Yes, that's true, but besides being on your own, and having no guidance, you would be competing against many other writers on the same platform. We care about our writers, and we work together to get the best possible result.
QUESTION: Do I get paid for writing?
ANSWER: You get paid for everything you write! 🔥
QUESTION: Is there a potential to advance?
ANSWER: YES! We offer other role opportunities to those that show extra enthusiasm and invest effort.
QUESTION: Will anyone see my work?
ANSWER: Yes. It depends on the popularity of the article, but your article will be seen by many.
Who Should Apply?
Since we write about .NET/C#, our authors should have the sound technical knowledge and practical experience (2+ years ideally). We also expect you to have a decent mastery of the English language, although we can help with that.
While previous writing experience is a plus, it's certainly not necessary to be able to apply. Our team of editors will help you reach that finish line.
Payment
We're transparent about payment. We pay you for the work you invest in producing content!
The price can vary depending on how long the article is and how much work we had to do to get it to the finish line. When you start working with us we assign you to one of many writing levels (20) depending on your writing and technical skills (most people start at level 14). 
Here are some examples:
1000 words:
level 10 - $82.9
level 15 - $97.7
level 20 - $107.8
1800 words:
level 10 - $99.7
level 15 - $114.5
level 20 - $120.7
2500 words:
level 10 - $110.2
level 15 - $125.0
level 20 - $135.1
We typically handle payments via PayPal or Wire for now, but other options are available as well.
Attribution
There are two ways to get your article published on Code Maze.
Under generic Code Maze account (paid)
Published using your name and getting paid - if you stick with us longer
Please take a note that you will have an evaluation process before onboarding as an author. And if you get accepted, we usually ask at least one article per month from our authors. So, this is something to keep in mind before applying. 
Content Topics
There are a lot of available topics to choose from, but we are trying to limit our content to these major areas:
.NET/C# application development
ASP.NET Core web application development (MVC, Web API, Blazor...)
Angular in combination with ASP.NET Core backend
Best practices in web development
Security, authentication, and authorization in .NET
Useful third-party libraries for .NET
...
You can also suggest your idea (or many) and we will consider it. You can even get paid to suggest topics.
We can't emphasize enough that we have zero tolerance for plagiarism of any sort. The articles should be original and expressed in your opinion and words.
How to Get Started?
You can start by introducing yourself to us by sending an email to [email protected].
Please make sure to include:
Your Name
Linkedin Profile Page
Years of experience in .NET/C#
A short message or comment (optional)
We're looking forward to working with you!
Cheers,
Code Maze Team