You leave us the best comments and reviews but we feel that they get buried in email conversations and comment sections, so we've made a page to showcase some of your comments about Code Maze.
Kindly start video tutorials
Your articles on the latest programming technologies are mind-blowing. It's a request to kindly make videos of the articles/topics (as well) that you publish on your site.
I am a fan of your site. Keep up the good work.
Thanks,
Rohan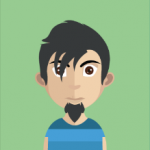 Rohan Shetty
EF Core Feedback
Hi, I really liked this tutorial and learned a lot. I am going to implement .NET Core Razor Pages, using the knowledge from the above tutorial! 🙂
I also liked very much the Angular Material tutorial, as I downloaded the pdf book, and it works!
I really appreciate your effort!
Zoltan, Romania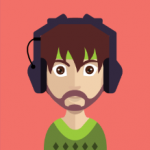 Zoltan Halasz
You are at the right place!
Step-by-step and easy to read articles make Code Maze one of the best blogs for people who want to learn web development in Microsoft stack. Definitely worth checking out.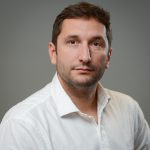 Zoran Hajnal
Source for golden information
At some point when searching about continuous integration and delivery tools it was hard to ignore Code Maze content. Only a few months after launching their blog the high- quality content was trending all over the Google search. And that's have been Code Maze credo since the beginning – only quality content and highly valuable tutorials from developers to developers. I am extremely happy to see how Code Maze team and blog have expanded and still holding their standards high. Definitely, a hard to miss source to learn and develop your development skills.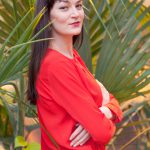 Marie Jaksman
Great series!
I just wanted to drop you a quick note to say thank you so much for this series!!!
For a rookie struggling to sort out .NET MVC Core (coming from ColdFusion) this has got to be one of the best tutorials I have lucked on finding.
Thank you for doing this.
Ron.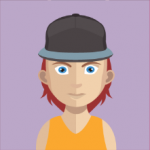 Ron
Code Maze is an amazing site
I came across your site by accident. I clicked the "Start Here" link, and I feel like I am in heaven. All the tutorial series are exactly what I have been looking for in one central location. I have been collecting links over the years and creating bookmarks to save them. Well, I do not need to do that anymore with Code Maze.
Having said that, I am concerned that these series may NOT be available in the future and I cannot refer back to them. Is there a way for me to download the materials for safekeeping. I love all the series in Code Maze.
I am learning to be a full-stack developer; therefore, I want to focus on building an application from back-to-front (EF Core using Fluent API with the repository pattern –> Restful Web API –> Angular or React)
Thank you.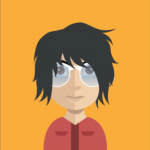 Alex Le
Extraordinary .NET and C# source of code and knowledge
I love your vision and perception of simplicity and pragmatism. Code Maze is excellent place for getting the latest best practices related with the web development world. I found the content very useful and valuable and I personally love the approach of writing series of complementary articles regarding specific topics and challenges. Explanations followed by hands on activities and code descriptions are the best way to learn and apply the knowledge and skills in further or undergoing projects. I feel this blog as one of the top valuable places for learning about the .NET Framework and Microsoft technologies stack in general. Just keep the ball rolling, you rock guys! Sharing is caring, so sharing the knowledge and expertise are the key aspects for continuous growing community and successful creation of web applications that will make our lives easier and more efficient.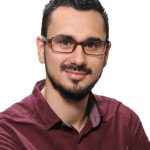 Miodrag Cekikj
Loved your work
Thanks guys for being so helpful. I love your content and I visit so often to read new stuff.
Thanks 🙂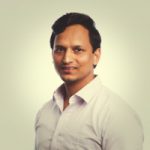 Deepak
The most awesome code blog in C# world perhaps I dare say in programming
I've stumbled upon the blog just by accident as I wanted to find out how does GraphQL work in C# or better said ASP.NET Core. The blog carried me to other very interesting stuff that can really make you a better programmer. Stuff like solid principles, testing, generics are just the skills every successful senior wants to have. Also, I want to thank the team for establishing a series about ASP.NET Core MVC and Web API in combination with Entity Framework which was a blast, and even today if I have doubts I come back to code-maze and skip MSDN. Both Marinko and Vladimir are the wizards among C# developers they are probably the 2 guys you want to have in your team as they are the go-to persons for questions, cause they answer you and your reaction is not "wt*"? But its something more like jeez, now I get it. Thanks again to the code-maze team, cause you made me a better programmer.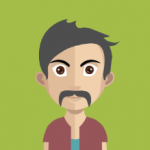 Igor Vuleta
Perfect Stop
Your explanation and coding structure with definition are very effective. Main thing is your presentation. Best of luck.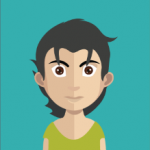 Nikhil
Hidden Gem in the .NET world
Code Maze has been an instrumental source of knowledge ever since I've first discovered it half a year ago. Their Best Practices and Design Pattern sections have drastically increased the maintainability of my projects and have changed the way I solve problems.
I would recommend this site to anybody looking to join the .NET world or expand their horizons!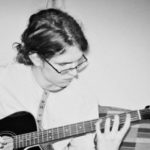 Danilo Novaković
Excellent and up to date blog!
I would recommend Code Maze as a must have resource to anyone who is an entry-level .NET developer.
There are also quite a few articles that are suitable even for senior programmers.
All in all an excellent blog with frequent updates covering the latest technologies in the .NET and JS world!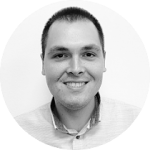 Goran Todorovic
Great resource for .NET developers
Code Maze is a great resource for .NET developers whether you are just starting out or an expert there is something for everyone. The site is well designed and the content is both up to date and relevant.
I like Code Maze so much that I'd love to be able to do a guest post sometime.
Darran Jones
Best C# resource
Code Maze is an essential tool for any professional C# developer. It has transformed how I develop MVC systems. I have produced several systems in the last 6 months all of which have been very successful. Thank you to the Code Maze team.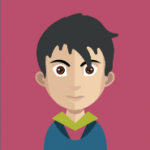 Luke Young
Best Explaination
I am a full stack developer and new to .net core. I started referring to many forums and found code-maze.
The best thing that I found in it is the step-by-step process.
Excellent explanation with real-time execution. Reference to related topics is very smooth in understanding.
By far this is the best blog I found in my development career.
Thanks again for teaching with a lot of clarity.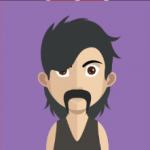 Mohammed Sajjad Ahmed
The articles are really nice and helpfull
I went through 'DotNet Core web API', 'Angular' and 'Angular Material' and I would like to thank the authors for writing these series with great details and all the steps. These are among the best articles I have ever read and that to without paying a single penny. 🙂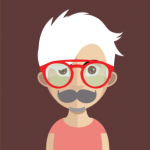 Manzoor Ahmed
Dell