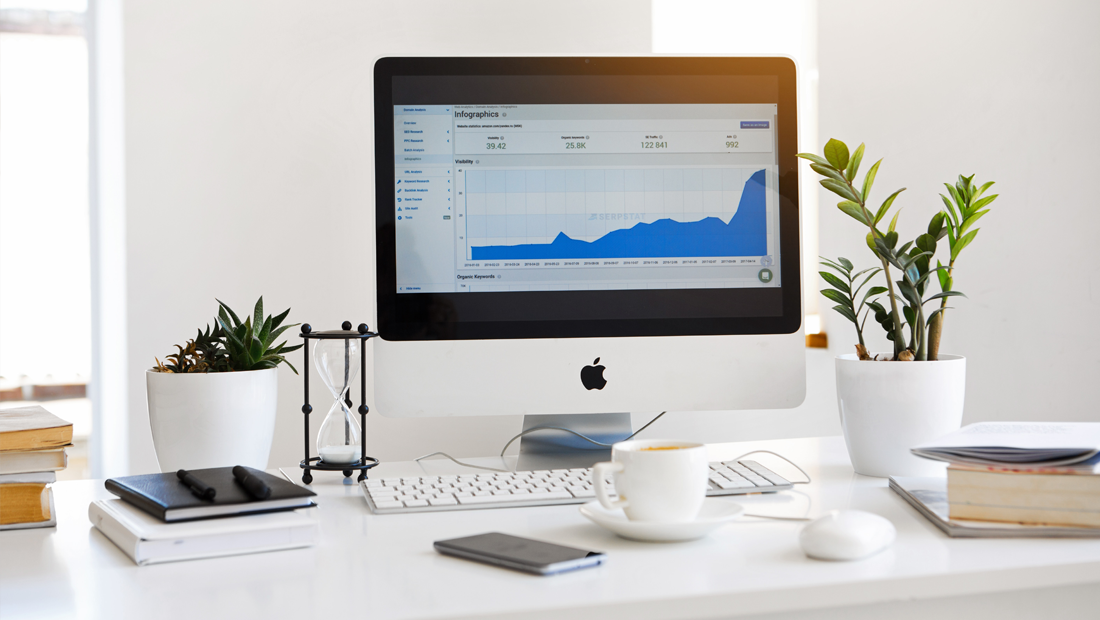 Sponsorship of Code Maze is available for the parties interested in reaching the international audience of over 13,669 unique visitors daily at peak days or 194k monthly. Our readership consists mostly of IT professionals and those who are interested and/or specialize in Microsoft Stack (Web Development, .NET Core), DevOps and JavaScript Frameworks.
Audience
Although our audience consists primarily of US, India, UK, German, and France readers, our blog is read by people all over the world (hi Brasil!). Here is how the typical month looks like (measured by Google Analytics):

With a 306k page views per month, Code Maze offers a great opportunity for any company or product to be visible worldwide. Also, most of our traffic is coming from organic sources, which are regarded as the best quality sources of traffic.
And that's not all. Code Maze has been steeply growing the entire 2018, amounting to whopping 855% growth in organic traffic and at the same time improving bounce rate and average session duration.
More details (and access to GA for existing sponsors) available on request.
Email List
Our email list is also growing rapidly currently counting about 10k engaged subscribers that receive our emails weekly and monthly. During 2018. we've grown our list by roughly 4200% with the exponential trend in subscriber growth.
Our emails have about a 35% open rate which is well above the industry average, and a 13% click rate.
Social Media
We're present on every relevant social media channel including LinkedIn, Twitter, and Facebook with a combined audience of several thousand followers. We are frequently featured and shared by many influential websites like DotNetKicks, .NET Libhunt, and ng-newsletter. Many of our articles are available on DZone and Codeproject as well, which diversifies our audience even more.
Sponsorship Message Positioning
The message will appear in the most prominent place on the website and will consist of the "SPONSORED BY:" prefix, followed by your unique message in which you can present your company, product or service.
For example, here's how the message looks like in full screen on desktop monitors: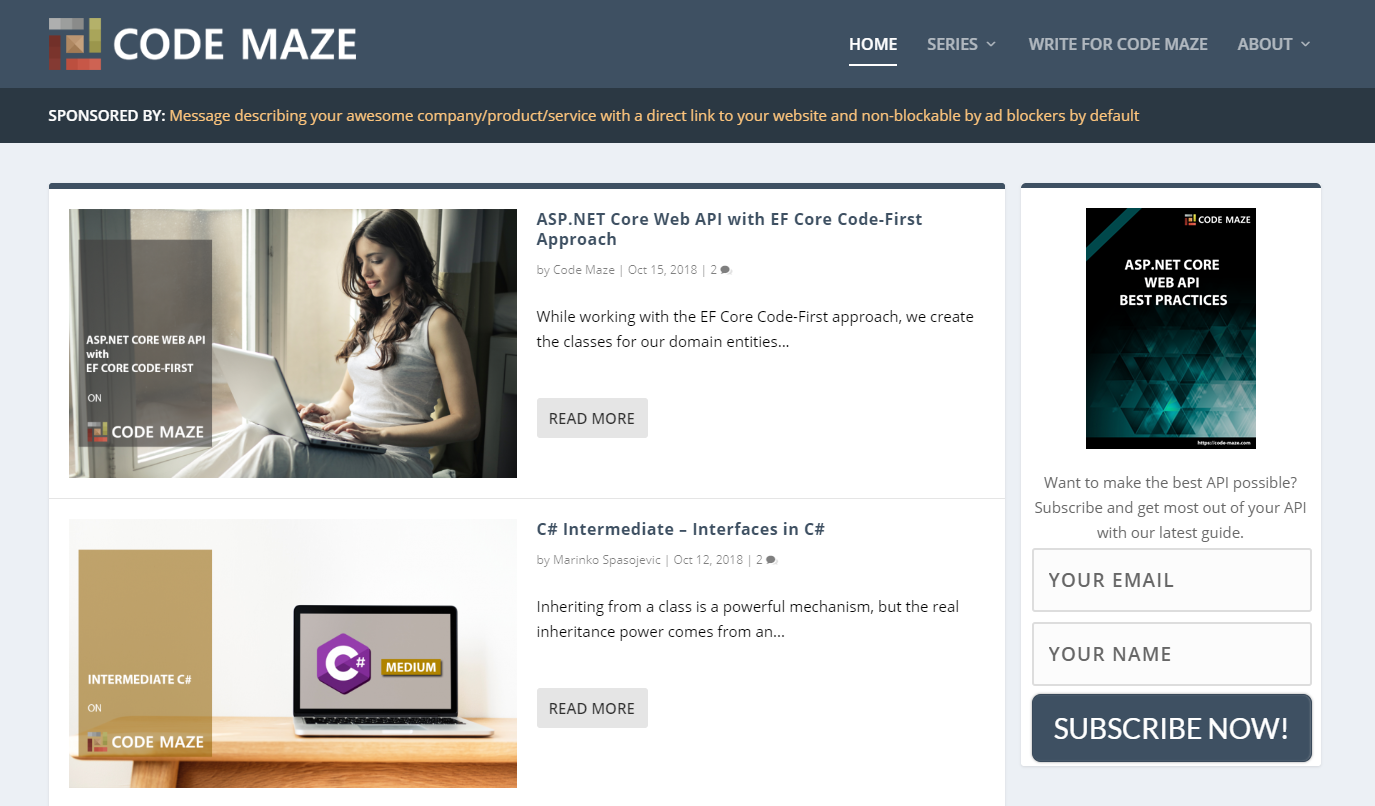 Or on iPhone and other mobile devices: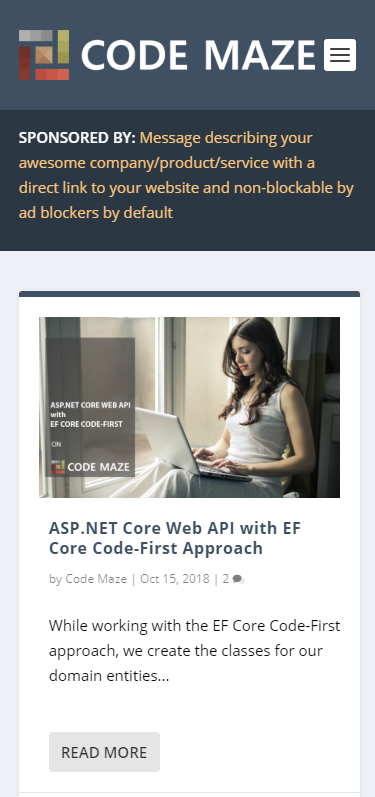 What you get:
Global exposure and reach of 194k unique users/306k page views per month
Custom message in the most prominent place on the blog, available on every page (not affected by ad-blockers)
Direct and prompt communication with us regarding any queries you might have
"This week is sponsored by: <message>" in the weekly newsletter to our 10k+ email subscribers
Tweet with the thank you message during the week of the sponsorship
For the bonus price, you can get an article that you write, promoting your product/service on our blog and advertised on our social media
The Sponsor Message
The message should be about 140-150 characters long, and it should accurately and honestly describe your company/product/service as we will not accept false or misleading advertising of any sort. The whole message itself will be hyperlinked to the destination of your choosing, and the inbound traffic tracking through URLs is fine. You should also make sure that links are not blocked by commonly used ad-blockers.
Pricing
Note: The trial period is available for first-time sponsors. Contact us to try if the sponsorship works out for you! No strings attached! Just do it!
Pricing is changing all the time, depending on the blog's growth. Sponsorship is sold in weekly periods, and you should make sure to buy a few terms in advance if you want your ad to show for a longer period of time. The price won't change if you've already bought the available slots.
For the current price and available slots, please do get in touch with us and we'll be happy to share the details.
Need More Information?
If you have any additional questions or need more information to help you decide, you can also contact us through our contact page.